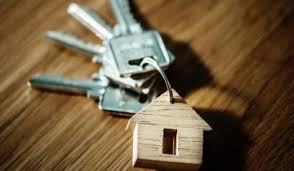 Tired of renting? Learn How To Own With An Online Homebuyer Training Course
Belfast, Maine – An online training course for home buyers is offered by MaineStream Finance, a subsidiary of Penquis, through the Hutchinson Center at the University of Maine in Belfast. This one-day course will be held online on Saturday August 7 from 8 a.m. to 5 p.m. and the fee is $ 30.
A first-time homebuyer training course is required for some mortgages, such as Maine Housing, and can give qualified buyers access to financing for down payment and closing costs. A Certificate of Completion grants access to special loan programs through MSHA, FHA, and VA and is valid for two years. The price will give buyers more confidence when asking questions and making decisions about home ownership and closing costs.
In order to increase access to this opportunity, the UMaine Hutchinson Center offers free Internet and computer access to people who could not attend this course otherwise.
This 8-hour interactive training course for homebuyers, broadcast live online and led by an instructor, is delivered by industry professionals (lenders, home inspectors, real estate agents) in an educational environment and not sales oriented. Homebuyer training courses provide an opportunity to learn more about the home buying process in a neutral environment.
An additional training course for home buyers will be offered by the Hutchinson Center on September 18, 8 a.m. to 5 p.m. online.
For more information on this course and other education courses for home buyers, please visit MaineStream Finance's website. To register for this course, go to here. Participants who need internet or computer access can contact the Hutchinson Center online to reserve a place.
About MaineStream Finance:
As a wholly owned subsidiary of Penquis, MaineStream Finance is a non-profit organization dedicated to economic development by providing credit, capital and financial services that are often unavailable from traditional financial institutions. Since 1999, MaineStream, a non-profit community development financial institution (CDFI), has helped Maine owners, homebuyers, consumers and entrepreneurs get the advice and financing they need to grow and prosper. MaineStream Finance provides these services through loans, savings products, courses, and 1: 1 counseling. MaineStream works closely with federal and state agencies, foundations and local financial institutions to help them meet the goals of the Community Reinvestment Act (CRA) through financial education programs, loan capital and opportunities volunteer work for homeowners and small businesses.
About the Hutchinson Center:
The Hutchinson Center is an outreach center for the University of Maine at Orono, which serves as an educational and cultural center for the Midcoast region. It is named after the President Emeritus of the University of Maine, Frederick E. Hutchinson. The mission of the Hutchinson Center is to expand access to University of Maine academic and non-degree programs and services, lifelong learning opportunities, and professional and career development experiences using innovative approaches that increase synergy between University of Maine system entities, University of Maine departments and divisions, and engage a broader Maine community.