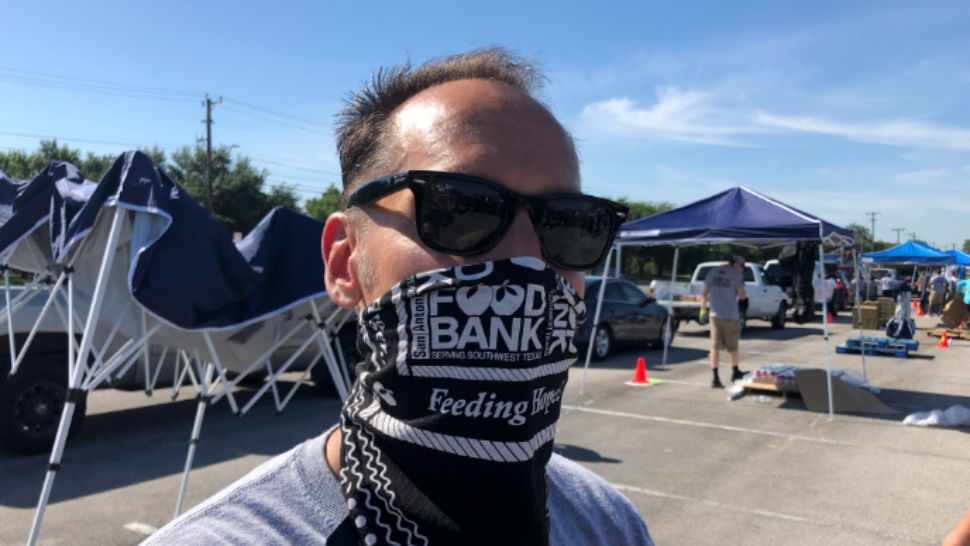 Search for Father Led SA Food Bank President to Service
SAN ANTONIO – Eric Cooper has been in the food business for 25 years, and he's really good at it, but he doesn't want all the credit.
---
What would you like to know
Eric Cooper is the CEO of the San Antonio Food Bank
Says it was his experience trying to find his father that led him to the service
---
"It's really not an individual, it's a community, and I see the good. I see these amazing individuals putting themselves in danger to come and serve on the front lines to help a neighbor," Cooper said.
He's the president and CEO of the San Antonio Food Bank, and the way he's able to connect with both customers and volunteers is special. It was the reconnection with his father that helped him find this calling in the first place.
When Cooper was young, his parents divorced. In his early twenties, Cooper decided to track down his father, only to find him on the streets of Portland, Oregon.
"You know, I searched a lot. Then when I found my dad on the street, homeless, with mental health issues and no diagnosis, it helped me figure it out. It's about getting to the level where you see and feel the situation, "Cooper said.
That's what makes Cooper different, is that he understands what the problem is. He knows where the problem is and he has a unique ability to speak openly, honestly and without hesitation with anyone.
"When you do this job and you know the data, poverty and hunger, it's skewed. This inequity that comes from the zip code you were born into and your race is what I think we're trying to achieve. balance. We're just trying to heal, "he said.
He has followed a lifelong journey that has taken him from a young adult in need of answers to a career service provider offering them to people in need of help.
"I really know I am where I am supposed to be. There have been many opportunities over the years, but this is an opportunity that has chosen me more than I have chosen it," said Cooper.