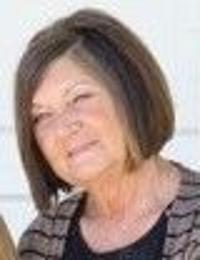 Patricia Gardiner | Obituaries | news-gazette.com
TILTON – Patricia Ann Gardiner, 70, of Tilton passed away Monday (June 28, 2021) with her family next to her.
Patty was born on April 25, 1951, and was adopted by Doan and Pearl Wann, who were later raised by Charles and Pearl Neverdousky. Patty attended Westville High School and is a licensed cosmetologist. She married John W. Gardiner on July 4, 1977, in Veedersburg, Ind. Patty was a homemaker, worked for Target and eventually retired from Autozone Warehouse.
Patty has many interests, which include a love of music; he played the accordion, piano and organ. He has also won numerous awards for his vocal talents. She loves to cook – especially on the grill. Her family and friends will come out about her rib and how she can open her own business. He enjoyed the outdoors, working in his garden and riding around Tilton in his golf cart. Patty is a Chicago Cubs fan and really enjoyed life with her family and friends.
Patty will miss her family and survive through her husband, Bill Gardiner; son, Jimmy (Billie Jo) Bryant; daughter, Shelly (Neil) Norton; grandchildren, Branden Bryant and Dayten Bryant; granddaughter, Isabella Norton; great -grandchildren, Landen Bryant, Elania and one who is on its way; brother, Clyde (Sharlyn) Evans; brother -in -law, Mick Reffett; and many beloved nieces, nephews and many cousins.
He was preceded in death by his parents; grandparents, Harry and Martha Reynolds; mother and father -in -law, Bob and June Gardiner; sister -in -law, Linda Reffett; aunt, Mary Linne; honorary sister, Donna (Corky) Pelszynski; and very special friends, Dick and Linda Slazas.
Patty will be cremated at Watson Cremation & Funeral Service, Danville, and at her request, no services. A small gathering was held as a celebration of his life at a later date.
There is a memorial page dedicated to him watsoncremationservices.com. We welcome visitors to stop by to see and share all of our memories.