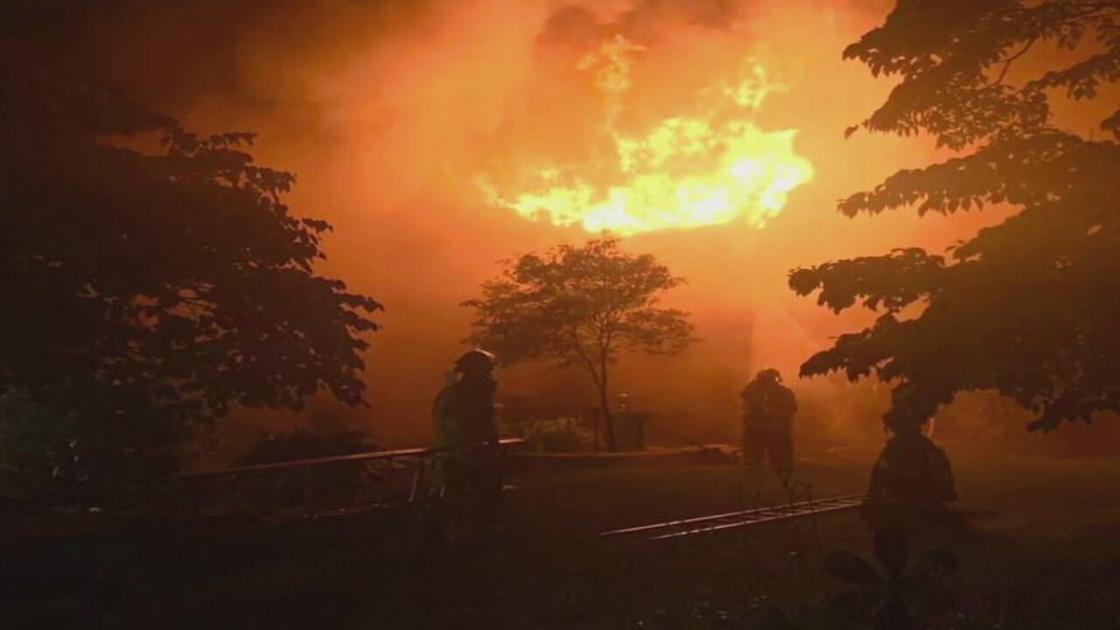 Owner grateful for the operation of smoke detectors following a fire | Regional News from Berks
SOUTH HEIDELBERG TWP., Pa. – A fire forced a Berks County man and his wife to leave their South Heidelberg Township home early Sunday morning.
"We thought the whole house was going to go up," said owner Steve Bosch.
Bosch and his wife were sleeping soundly in their Texter Mountain Road home around 2 a.m. Sunday morning when they were awakened by smoke detectors.
"We thought it was a small fire right below his bedside table," Bosch said.
The little fire turned out to be a lot more.
"I could see the smoke coming out of the basement and I just knew we had to get out," Bosch continued.
Firefighters said that when they arrived, flames were already coming out from the side of the house.
"We were able to launch an aggressive earlier attack and stop the spread of the fire and put it out," said Jared Renshaw, Western Berks Fire Marshal.
Commissioner Renshaw said the flames burned two holes in the chamber floor.
One of the firefighters was temporarily trapped inside, but was able to escape unharmed.
"One of his legs fell into the hole," Renshaw said.
With no hydrants in the Texter Mountain Road area, firefighters said additional tankers needed to be brought in.
"We have measures in place to introduce water supplies, that way we have an adequate water supply on site," Renshaw said.
As for Bosch, he said that by sharing his story he hoped it would help save others.
"Check these smoke detectors, make sure they work because without these smoke detectors we wouldn't be here," Bosch said.