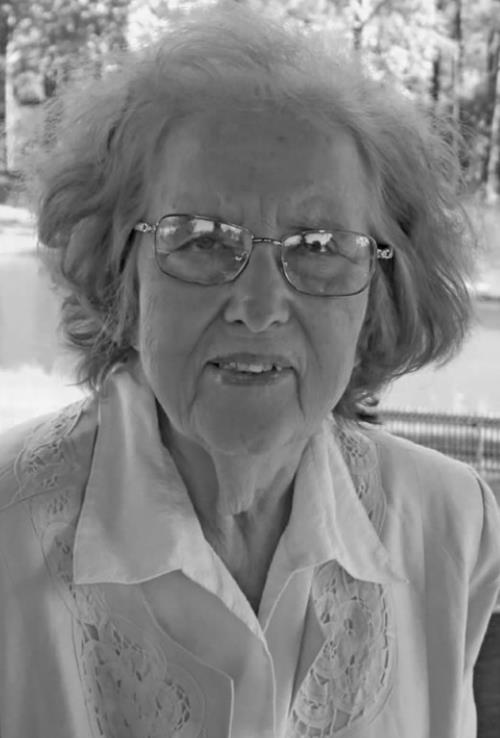 Facebook Facebook logo Sign up for Facebook to connect with Sarah Charlene Ramsey Groesbeck Journal
Sarah Charlene Ramsey passed away in Marshall, TX. on Monday, August 9, 2021, at age 84.
Visitation and Funeral Services will be held on Saturday, August 14, 2021, at Groesbeck Funeral Home Chapel, with visits from 1:00 pm until the funeral service begins at 2:00 pm Reverend Ben David Watson of Victory Baptist Church of Groesbeck will oversee. Burial will follow at Cobb Cemetery.
Charlene was born on June 1, 1937, in Fort Worth to Charles Henry Sharp and Ella Marie (Griffith) Sharp. He grew up in Groesbeck and graduated from Groesbeck High School in the Class of 1955.
After Charlene met Charles David Ramsey of Thornton on Valentine's Day on a blind date, they were united in marriage on May 28, 1955, at her parents 'home. While he was still in the military, they lived throughout the area, including Mississippi, Salina, Kansas, and then moved to Houston, where they lived for 34 years, until their final home residence in Thornton.
Charlene worked as a U.S. Postal Clerk in Bellaire, TX for many years before retiring to become a fulltime homemaker. He was a member of Victory Baptist Church in Thornton.
Charlene is loving, kind, and generous. She loves sewing and making clothes for friends and family, cooking and gardening, canning fruits and vegetables, and making candies during the holiday time.
The most important highlights of Charlene's life include her marriage to Charles, the birth of her daughter Jo Ann, the birth of her grandchildren, Jessica and Chris, and then the birth of her great grandchildren, Khloie and Ryleigh.
Charlene was preceded by the death of both parents; his brother, Ed Sharp; his sister, Carolyn Davis; and his wife, Charles David Ramsey in 2008.
He is survived by his daughter and son -in -law, Jo Ann Ramsey Neal and Mike Neal of Marshall; granddaughter, Jessica Lynn Stahn and husband Keith Stahn of Gilmer and their daughter Khloie Stahn; and grandson, Chris Neal of Longview and his son Ryleigh Neal. He was also survived by his brothers and sisters -in -law Gene and Paula Sharp of Sherman; sister -in -law, Dora Sharp of Spring; brother -in -law and sister -in -law, Gayle and Kathrine Ramsey of Houston; sister -in -law, Paula Dean Flasowski of Brenham; sister -in -law, Margret Coats of Bryan; and many nephews.
Visit www. groesbeckfuneralhome.com to leave messages of condolence in the guestbook.